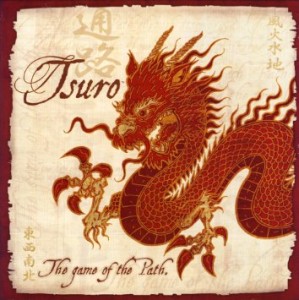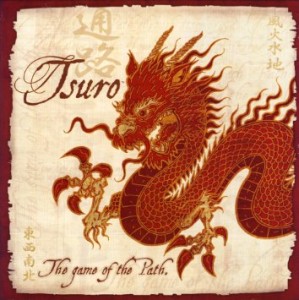 Tsuro: A weaving path into world of board games
Among many games that offer increasingly rich and complex mechanics, Tsuro stands out in its' almost meditative, austere simplicity. It always remains faithful to its simplicity, yet in the process provides a satisfying, quick and surprisingly interactive experience that serves as a perfect introduction to board games.
The game can be explained within minutes – there is a board with a six by six grid on it (and a gorgeous phoenix artwork). Players take turns placing tiles with intertwining paths (each has a hand of three to pick from) and moves their piece along the path these are on. Each plastic piece represents a standing stone with a stylized dragon carved into it.  Any piece that ventures off the board is out of the game and a collision of two pieces eliminates both.
The game accommodates 2-8 players and the more the merrier. Smaller games allow more room to manoeuvre and prepare, while more players means more proximity and proximity always leads to attempts to get your opponent off the board with a well-placed tile.
Tsuro is easy to explain to children (and is a hit with younger audiences in my experience) and most games are finished within 15 minutes. It can, however, be as complex as you want to make it – one could potentially plan out the exact routes that get formed in the endless entangling lines, but planning too far in advance requires lots of spatial reasoning and might make the game drag.
It works best as a filler game, a break between heftier offerings or as a first game you show to those new to the hobby. The components are all visually appealing and the tactile sensation of moving your smooth piece along the curved lines rewarding in itself (until you realize you just got yourself into a dead end at least!).
Tsuro aims low but delivers everything it promises and would be a great fit in any gaming collection.