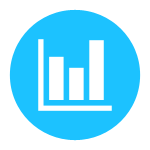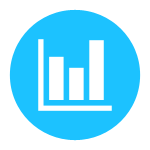 2015 gaming by the numbers
I love games. I also love data analysis! Combining these – you get some neat numerical analysis of my gaming habits and preferences in the past year. Enjoy!
Quick note – no expansion plays were tracked, only the base games counted.
Overall:
I played 64 different games a total of 521 times.
The total number might seem impressive – it becomes a little less so when you consider that 55% of games I played had duration of 30 minutes or less, so not marathons by any stretch of imagination.
I handily achieved the #51in15 challenge – even though I count King of Tokyo/New York and Ticket to Ride/Europe as same games – I still manage to play 62 games out of 51 I needed!
Most Played Games
My Top 10 most played games were:
Dungeon Roll (63 descents into the dungeon)
Friday (53 times being stranded on an island)
Lord of the Rings LCG (43 journeys across Middle Earth)
Codenames (39 mind-bending spy games)
Dixit (36 trips to land of imagination)
Carcassonne (21 charmingly unfinished medieval countrysides)
Space Hulk: Death Angel (20 missions bringing glory to the Emperor)
Tokaido (19 treks from Kyoto to Edo)
Sushi Go! (18 instances where I immediately craved sushi)
Harbour (17 business ventures in a fantasy port)
I managed to ace the 10×10 challenge, in fact I played 16 games 10 or more times.
Exploring games I spent most time playing (# of plays x average playing time)

Eldritch Horror (a total of 48 hours of saving the world)
Lord of the Rings LCG (43 hours tossing rings into volcanoes)
Friday (22 hours screaming "Wilson")
New Games:
I played 34 new games that I haven't tried before in 2015.
I played these new games a total of 149 times.
New Games I played most often:

Codenames (39)
Tokaido (19)
Harbour (17)
Patchwork (12)
Kickstarter Games:
I played 8 games that I personally Kickstarted a total of 38 times
Most played Kickstarter games:

Harbour (17)
Artifacts Inc (6)
And then we held hands (6)
Looking at months:
I played an average of 43 games per month in 2015.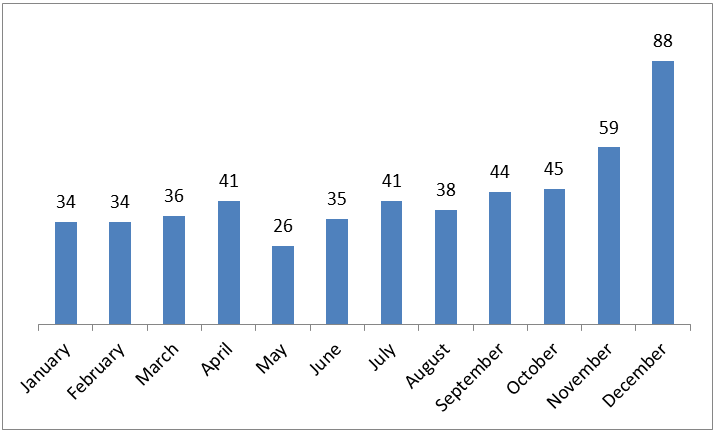 I played double that in December when I had some time off and just a bit over half that in May when I was running a Kickstarter.
Dungeon Roll was the game I played the most four months in a row between July and September.
Looking at days:
I played an average of 1.4 games per day in 2015
I had 9 days where I played 6 or more games
On two occasions in 2015 I played seven different games in a single day:

Apr 3 – Friday, Dungeon Roll, Harbour, Sushi Go, Carcassonne, Dixit, Sheriff of Nottingham
Dec 26 – Friday, Dungeon Roll, Tsuro, LOTR LCG, Resistance, Dixit, Tokaido
Numbers aside – I am supremely grateful for all the fun I had playing games, connecting with my friends and family or even going on solo adventures. That joy cannot be expressed by numbers :).
Curious about detailed data? It can be gleaned from my BGG profile. Wondering what my favourite games from 2015 were? Check out this list. More importantly – did any numbers jump out at you as particularly interesting? How did your year in gaming look like? I would love to hear from you!