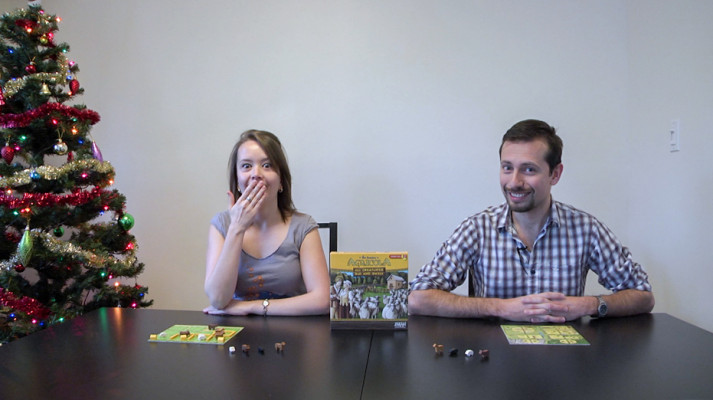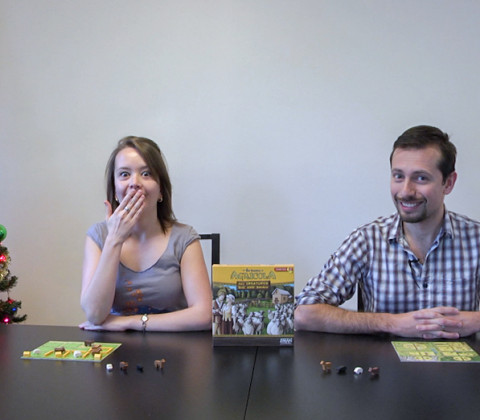 Table for Two – Top 10 Games for couples
Significant others often become our most frequent playing partners – regardless of what the game is. You could be avid casino players, who have recently been required to look into the Best vpn for pokerstars to have access to all the games that they have on offer, or board games may be your preferred choice instead. A board game is a sure way to spend some quality time together without staring at a screen. Games that play well with two players become a necessity in this case. Furthermore, some couples even find playing games together is a great way to release sexual tension. Based on the last couple of years – here are 10 games that worked particularly well for my wife and me. Hope this list helps you find something great to play with your loved one!
It should be noted that this list only evaluates the game on the merit of 2-player gaming. Some of these work significantly better with 3+, but were still awesome enough for two to make it to this list. However, this list is based on our preferences and is in no way meant to objectively grade the games listed. I am just happy and grateful to my wife that we get to play stuff together.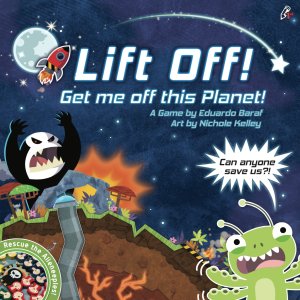 10. Lift Off!
This game of saving adorable aliens off of a planet that's about to explode has lots going for it. The components are excellent, the graphic design is adorable in its wackiness and the many ways to escape range from a rocket ship to a giant trampoline into space. One of the greatest things Lift Off! has going for it is that more often than not your actions will also help your opponent, so calculated assistance is necessary for victory.
This "competitive collaboration" makes the game really enjoyable. It becomes a bit antagonistic with more aggressive cards added into play and it could move a bit faster for 2 (it works better with 3 or 4), but Lift Off! remains a solid option.
9 . And then we held hands
Of course this list would not be complete without the game about mending troubled relationships. Whimsically presented through art by Dixit illustrator Marie Cardouat, this simple puzzle game has a very high concept. By moving towards each other and maintaining emotional balance players have to literally meet in the middle to save their relationship. There are numerous ways to fuel the relationship in question, from holding hands to more sexual antics like role play, the choice is totally up to you. Ultimately, it's a pleasant and short game that rewards creative interpretation of game events even when the mechanics don't always live up to the awesome concept.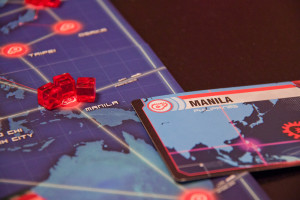 8. Pandemic
A classic cooperative game offer lots of chances to triumph (but mostly to lose terribly) together. Pandemic's clear rules and gameplay that's full of tension and planning are great for non-hardcore gamers. With only two players the Alpha player problem is not as relevant as decisions are usually openly discussed. The sweet spot for it is probably three players, but it still comes highly recommended for a couples' game night.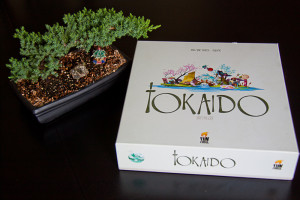 7. Tokaido
A wonderfully designed game of travelling through medieval Japan is a big hit in our house. I've written many great things about it and I think it's one of the most complete and approachable experiences. The two-player version seems almost a little rushed and the introduction of the dummy third player is a little artificial, but the gorgesou aesthetics and the meditative flow will more than make up for any shortcomings. My wife astounded me when even in my absence she made her guests play Tokaido – that's really something!
6. Carcassonne
Just because its inclusion was obvious – doesn't mean it doesn't deserve to be here. The modern classic of tile-laying and city-building works very well for two. It's a brisk, rewarding experience with lots of opportunities to be strategic (more so than in multi-player games, where you have less control). The competition is tense and the games go quick – just make sure your table is big enough for your majestic French countryside!
While tons of expansions exist – I always enjoyed the base game for its' beautiful simplicity. There is a new edition out that has a slightly updated visuals that make the city building even more rewarding.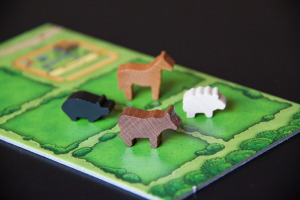 5. Agricola: All Creatures Big and Small
Now we're in the Top 5 and games specifically geared for 2 players are starting to come out. The cute 2-player version of the bigger, more complex Agricola is fantastic. Devoid of luck like a true euro, it allows for a variety of strategies to maximize your livestock population. Coming up with new ways to efficiently breed adorable wooden sheeples is great fun and having to adjust to your opponent's inconvenient moves is always pleasantly challenging. This game also travels well and accompanies us to most trips.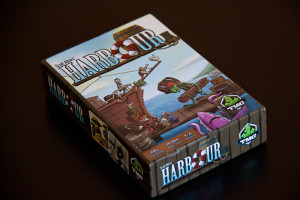 4. Harbour
Speaking of games that travel easily – there is Harbour, a post-card sized box with a brainy game inside. As competing entrepreneurs, players ship goods of fluctuating value in a fantasy port, full of humorously illustrated critters and characters. It's decidedly medium in complexity, so this one might need a little practice. The many factors to consider might lead to a bit of analysis paralysis, so 2-player games are best to avoid that issue. A typically stellar effort from the designer of everything Tiny and Epic, Scott Almes.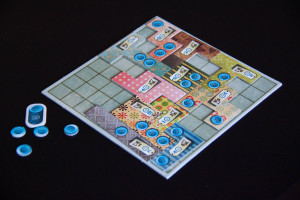 3. Patchwork
Speaking of stellar designers, Uwe Rosenberg appears at this list more than once! To tell you the truth – my wife is a bit of a Euro snob and scoffs at most things that involve dice. Enter Patchwork – a streamlined quilting game with very simple decision-making. Thing is there are several considerations for each one of these simple decisions so none of them are as simple as they seem. Smart, quick and very appealing, this 2p only game is a joy. We rarely play just one in a sitting. I usually lose terribly.
2. Viceroy
The newest game for us on this list is Viceroy. A point salad that has you build a pyramid – it rewards both strategic investment into a balance of scoring options and combining your cards in a colour-coordinated way. With tons of potential characters, each bringing unique strengths to the fantasy empire you're building, this one has amazing replayability. The auction component, with its focus on table talk leads to hilarious economic intimidation – "don't you dare touch that Captain"!
As I mentioned – colour coordination is rewarded and so my wife's neat perfectly matched pyramids normally leave my rainbow-hued monstrosities far behind in terms of scoring.
1. Lords of Waterdeep
If you would've told me three years ago that my wife's favourite game would have "Dungeones and Dragons" on the cover – I would tell you to get out of town. Still shocked by this development – I attribute this lofty position to Waterdeep's respectful but not obligatory treatment of its theme. Those who know what owlbears are can (and will) enjoy the rich supply of references. Those who just want to collect three orange and two purple to score points will be able to do just that.
Waterdeep changes very much based on what buildings and Quests are in play and it keeps everyone guessing as to the final outcome until the very end. Due to obvious application of wizardry – it works equally well at absolutely all player counts, resulting in very different experiences. 2 player is probably my favourite as it allows you to really build up a powerful scoring engine and complete lots of quests. The same can be said for its great expansion – it's great with it and remains a viable option without Scoundrels of Skullport. The crystal-clear graphic design of this game really helps it be approachable and easy to grasp.
Easily my wife's favourite game and I am very grateful for the role it played in getting her to share this hobby with me.
And that's our list. What do you like to play with your significant others? Are any of these titles on your list? Any obvious omissions on this list? (do not offer Jaipur, we are not interested in doing math OR becoming the maharaja's favourite merchnat). We'd love to hear from you. Thanks for reading!